Getting Started...
I kindly ask that you ensure you are ready to commit to sharing your home with one of our puppies, for 10+ years, before proceeding.  I am glad to answer any questions you may have and welcome conversations about this major decision and commitment.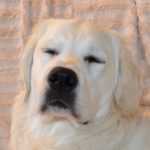 Puppies are only placed in approved homes and on AKC Limited Registration with a non-breeding agreement.
The first step is to complete and submit our questionnaire.  This lets me know more about you and helps determine a good match for you and your family.  Once you are on our waiting list, I will contact you letting you know I have a confirmed pregnancy and/or litter.  I will then request a refundable, good faith deposit of $200. This lets me know you are serious about having one of my precious puppies.
Upon receipt of your deposit I provide you with:
The Nova Mist Golden Retrievers "Puppy Packet" - my manual contains information on feeding, training, vaccinations, spay/neuter advice.
Pictures of the sire and dam.
Copies of health clearances.
Pedigrees.
Sales Contract and Warranty Information.
Private link to view pictures and updates of your litter so you can follow along with the growth and development of the puppies.
Having all of the above  early in the process gives you plenty of time to learn, ask questions and get supplies.  Preparing for your new puppy is a very happy and exciting time!
We encourage you remain informed about various health updates, food recalls, protocols as well as tips for general care, grooming and how to best address common issues such as fleas and ticks.  To help keep you up to date with new and useful information, I will invite you to join a private Facebook site.  This site, primarily maintained by Patti Covert (Acadia Golden Retrievers), not only contains many helpful articles but it provides a place to share photos with other Nova Mist and Acadia Golden Retriever families.
Deposits are refundable per the terms below, less $50 to cover the costs of the Puppy Pack:
If I don't feel that there is a puppy that has a suitable personality for your needs.
If either party feels uncomfortable for any reason.
If you change your mind:

Before puppies are not yet born, the deposit will be refunded
After the puppies are born, and not yet 5 weeks old, you will receive your refund after the puppy is placed in another home.
If the puppies are 5 weeks old, your deposit is not refundable.
Note: If after submitting the questionnaire you find a puppy elsewhere, please let me know as soon as possible so I can maintain the waiting list.
Visits...
Visiting with us and meeting the litter is an important socialization activity in which we ask you participate.  Visits typically start at 5 weeks of age, an exciting and joyful time for everyone involved.
If there are young children in the family, a socialization visit is required. This gives us all an opportunity to observe how they interact with the puppies.  And yes, this is a major factor in approving a puppy for a family.  Understandably, we cannot make any exception where this is concerned.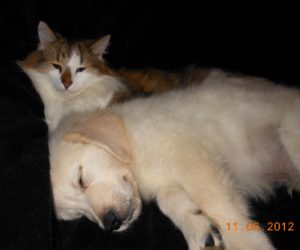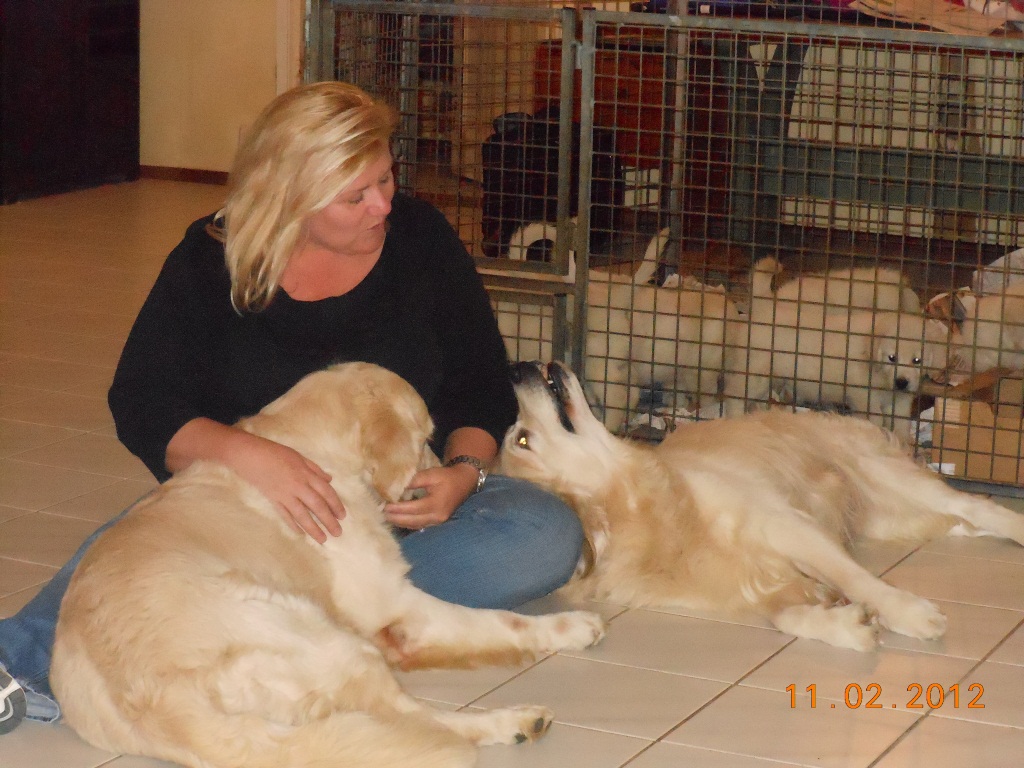 Pick Up...
I ask that you plan your pick up such that you have an adult with you to assist.  Even the shortest car ride can be a challenge with an 8 week old puppy. It is important that the puppy is comfortable and safe while traveling.  All our puppies are carefully introduced to riding in a car while being held by an adult at 7-8 weeks of age.
All puppies are thoroughly vet checked before leaving at 8-9 weeks of age.
I do not ship my puppies.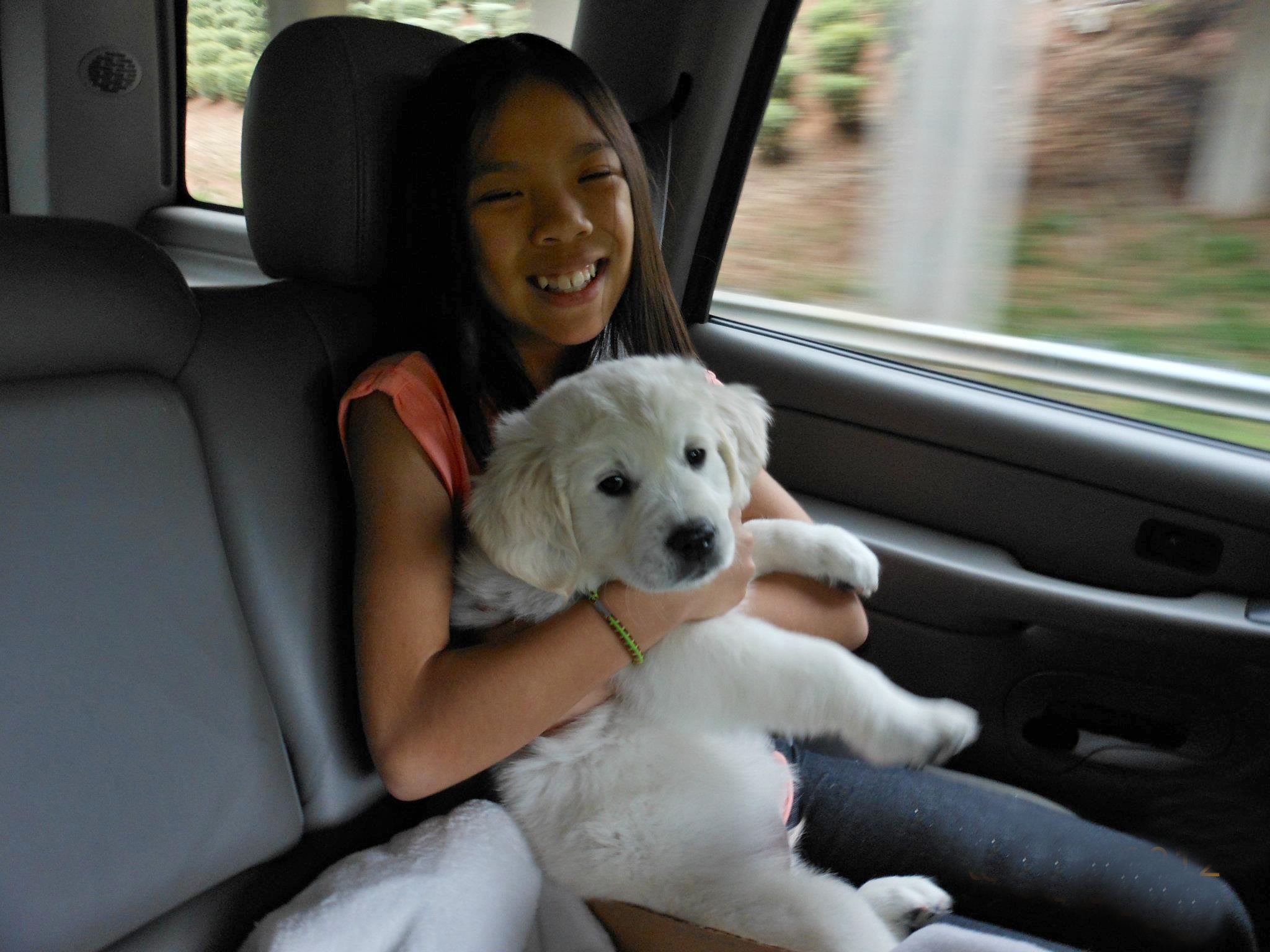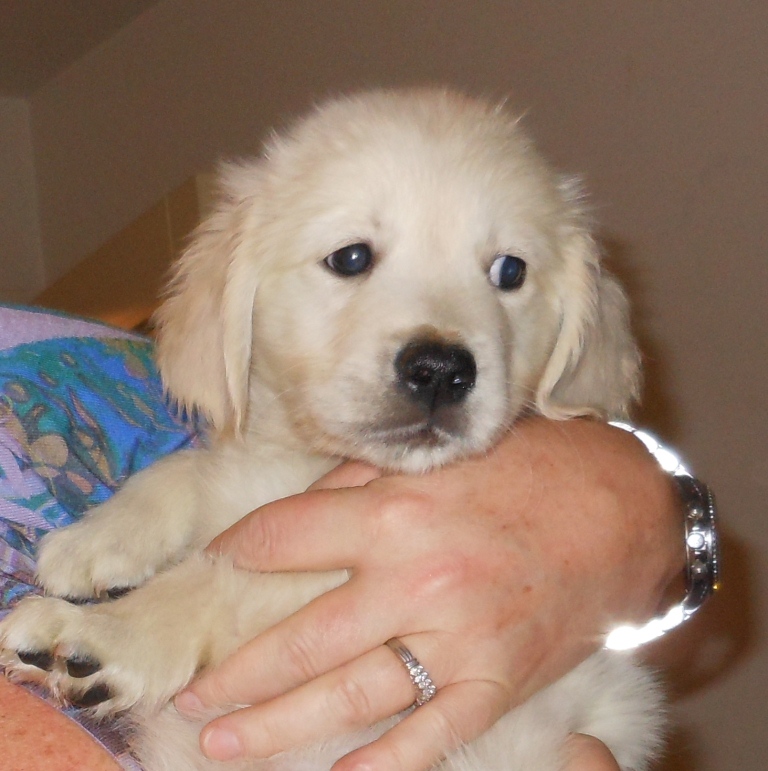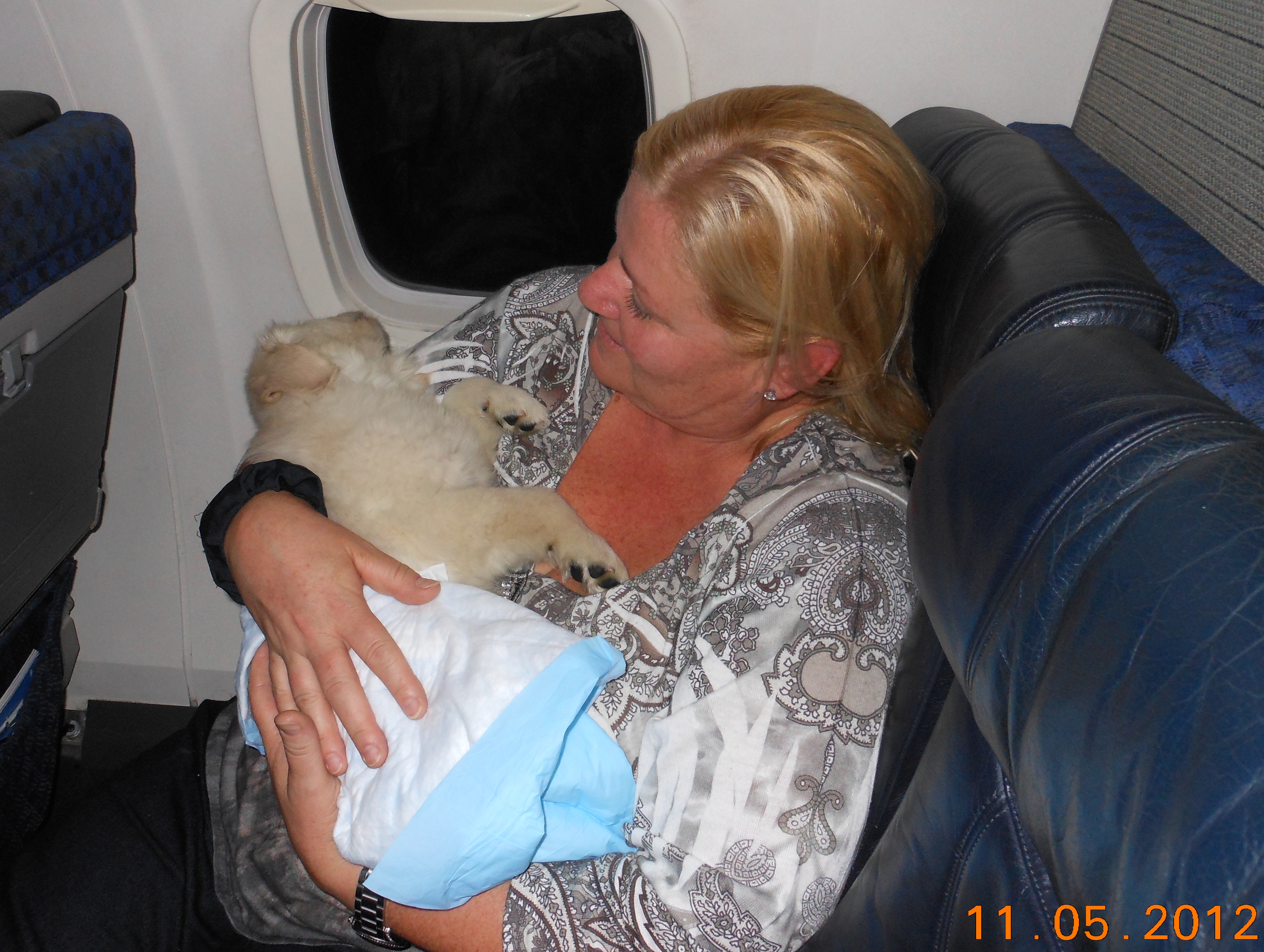 Purchase Prices...
Our Golden Retriever puppies are between $2,000 and $2,200.  Price is based on the overall costs involved in breeding, the size of the litters and the effort we put into raising all of our puppies.  Our pricing is comparable to puppies from other reputable breeders in this area.